Welcome to another Connected event
Friday, September 15th to October 27th.
We're excited have our annual Connected event run in parallel with some of our fall events including IBC 2023 (September 15th to 18th, 2023) in Amsterdam, NL and NAB NY (October 24th to 26th, 2023) in New York City, USA. The Connected site will provide those attending these events an opportunity to revisit the new technology and solutions they saw at our booths. The site also provides those who cannot attend the events an opportunity to discover the new technology and solutions that were highlighted.
Please enjoy and reach out to us at [email protected] or reach out to your Regional Sales Manager if you'd like more information or demonstrations of our solutions.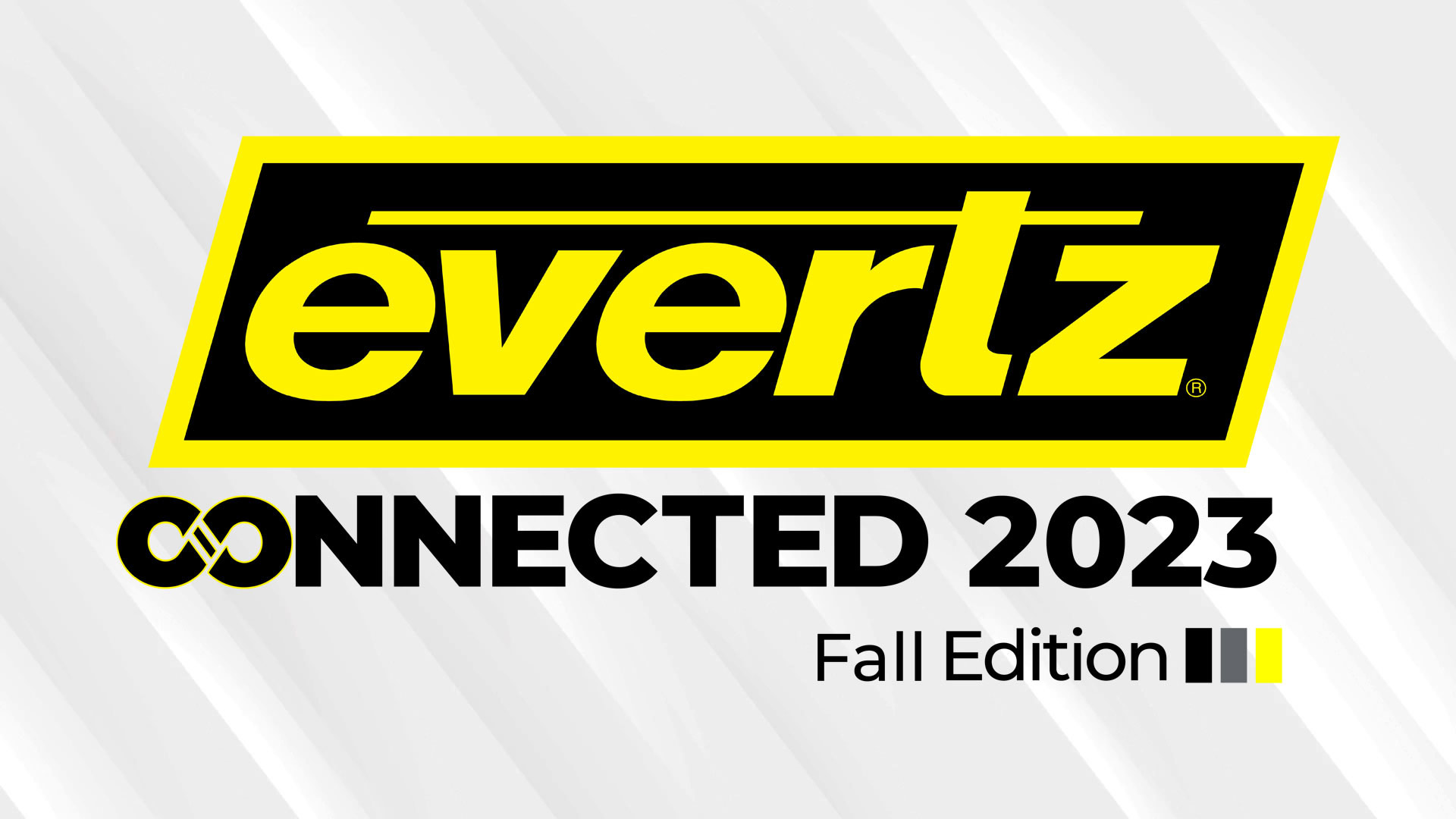 What's Next for the Future
Innovative remote and live production tools for data-driven storytelling, intelligence amplification, distributed / collaborative production, and multi-production
End-to-end IP / 12G-SDI solutions for UHD / 4K broadcast facilities, venues, and stadiums for the challenges of today and tomorrow
Comprehensive media supply chain for linear channel playout and on-demand services
Innovative Infrastructure-as-a-Service (IaaS) solutions that build on years of experience transitioning the broadcast industry to the public/private cloud
Delivering and monetizing comprehensive viewer engagement at the edge
Cloud-based platform for FAST and Linear Channels
Next Generation RF Solutions for Teleport and Distribution
Flexible processing platforms for low-latency media transports across managed, unmanaged and wireless networks for remote contribution
AV-over-IP solutions for non-broadcast media industry including corporate enterprise, governments, defense, education and more
Thank you for visiting Evertz Connected 2023 Fall Edition!
The Evertz Connected 2023 Fall Edition event has now concluded. Thank you for visiting!